rattleCAD 4.0 - FAQ
How to enter License Key?
... to get access to all featers of rattleCAD follow this instruction (images) to enter the license key.
Preface
With your subscribtion you got a confirmation mail containing your license key.
This license key is required to unlock all features of rattleCAD.
rattleCAD checks this license key on every startup.
rattleCAD requires a connection to the internet to check the validity of your license key .
Confirmation of your Subscription
With your subscription you got a confirmation mail like this:
This example shows a confirmation for a "Professional" license of rattleCAD and looks the same for a "Private" license. Your license key appears as shown in the red frame.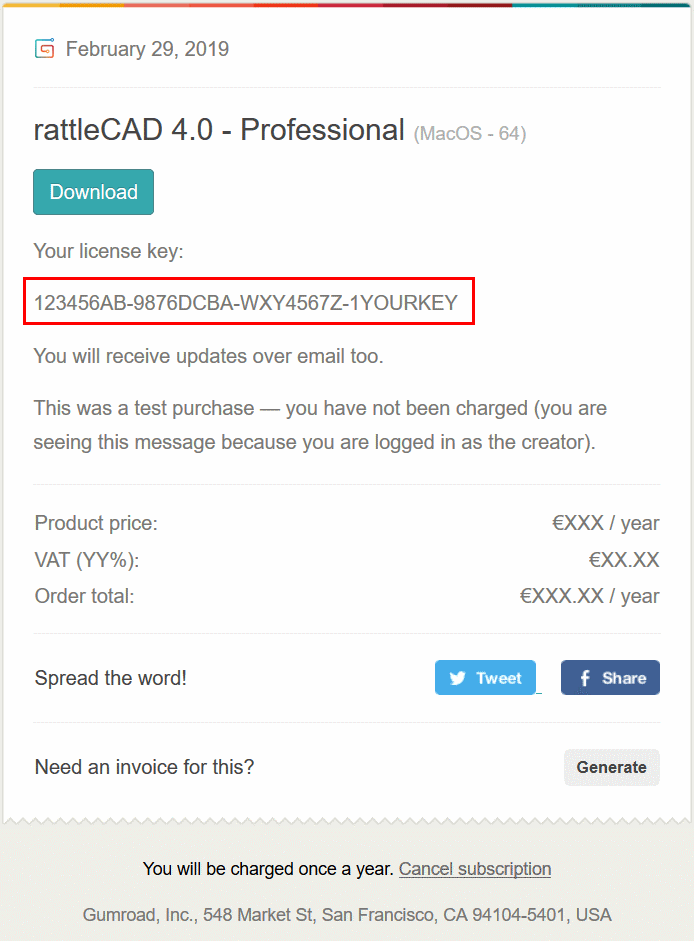 Enter your License Key
Open the License Key - Panel

If you open rattleCAD for the first time the license key panel appears with an empty field for the license key.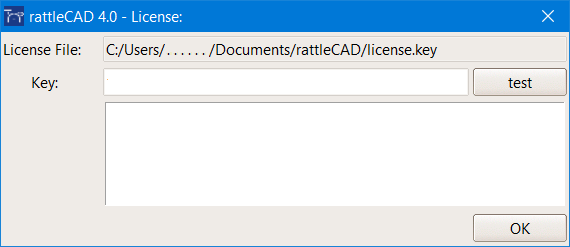 Enter your license key in the provided entry field.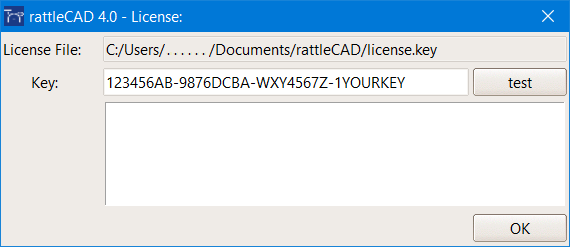 ... and press the

button to check your license key.
If your license key could get checked successfully the text in the report field will look like this: