rattleCAD 4.0 - External Components Library
What is it for?
This page shows you how to install or update your external rattleCAD components library.
Content of this page
Abstract
Since rattleCAD 4.3 a library of bicycle components is extracted from the rattleCAD software. This gives rattleCAD the opportunity to update this library without the need to release a new version of rattleCAD. The components of this library are referenced by the key: rcLib.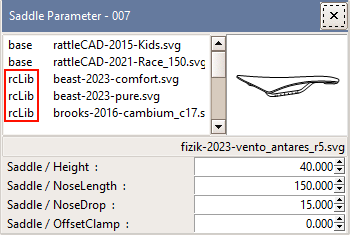 Download Basic Component Library
To keep the compatibility with older versions of rattleCAD, please download the base Component Library
comp_rattleCAD_20230630.rcLib
here.

External rattleCAD Component Libraries have the naming convention: comp_rattleCAD_YYYYmmdd.rcLib.



Download Latest Component Library (t.b.d)
To get the latest Latest Component Library, please checkout at gumroad.com
Step by Step Manual
To start the import of the external Components Library select from the Menue: File -> Comp-Library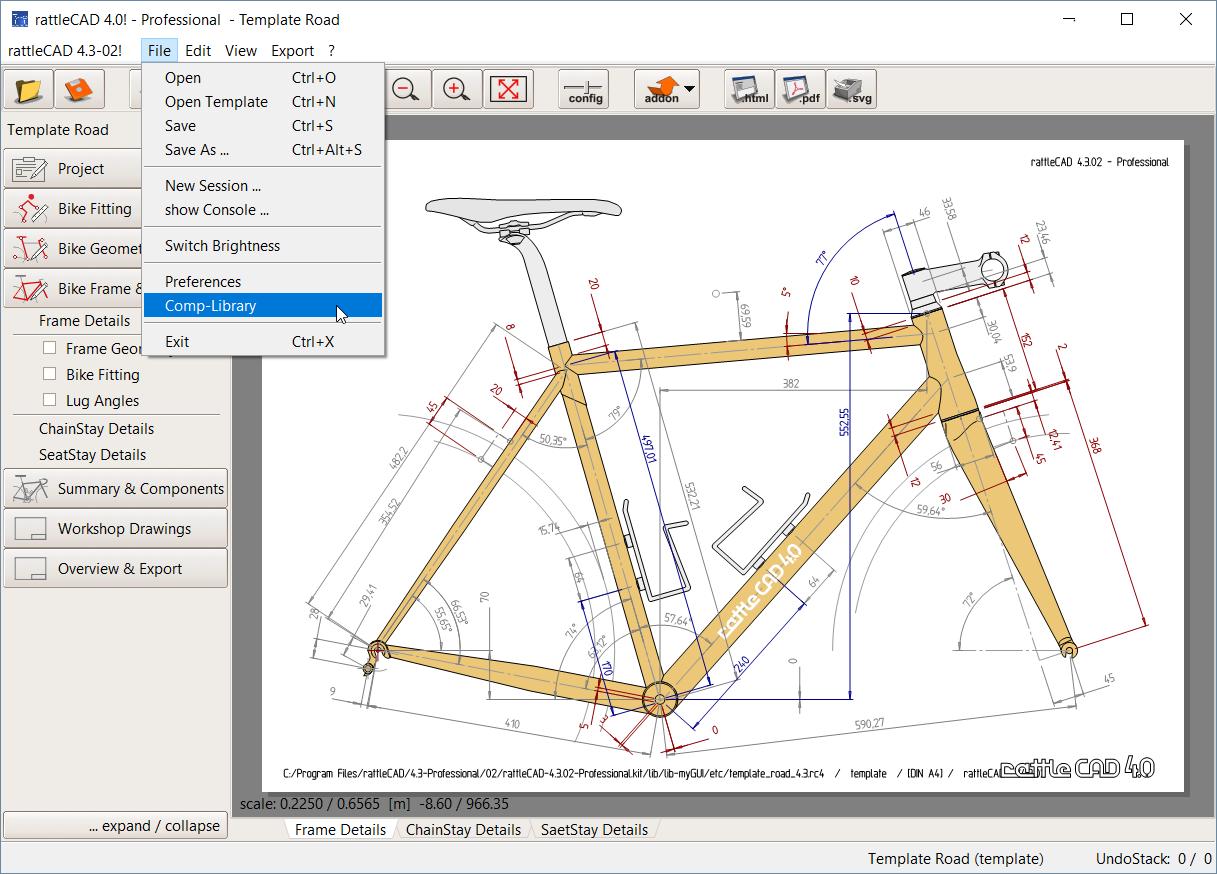 Navigate to the directory to where you downloaded the latest libray file.


Import the selected library and restart rattleCAD.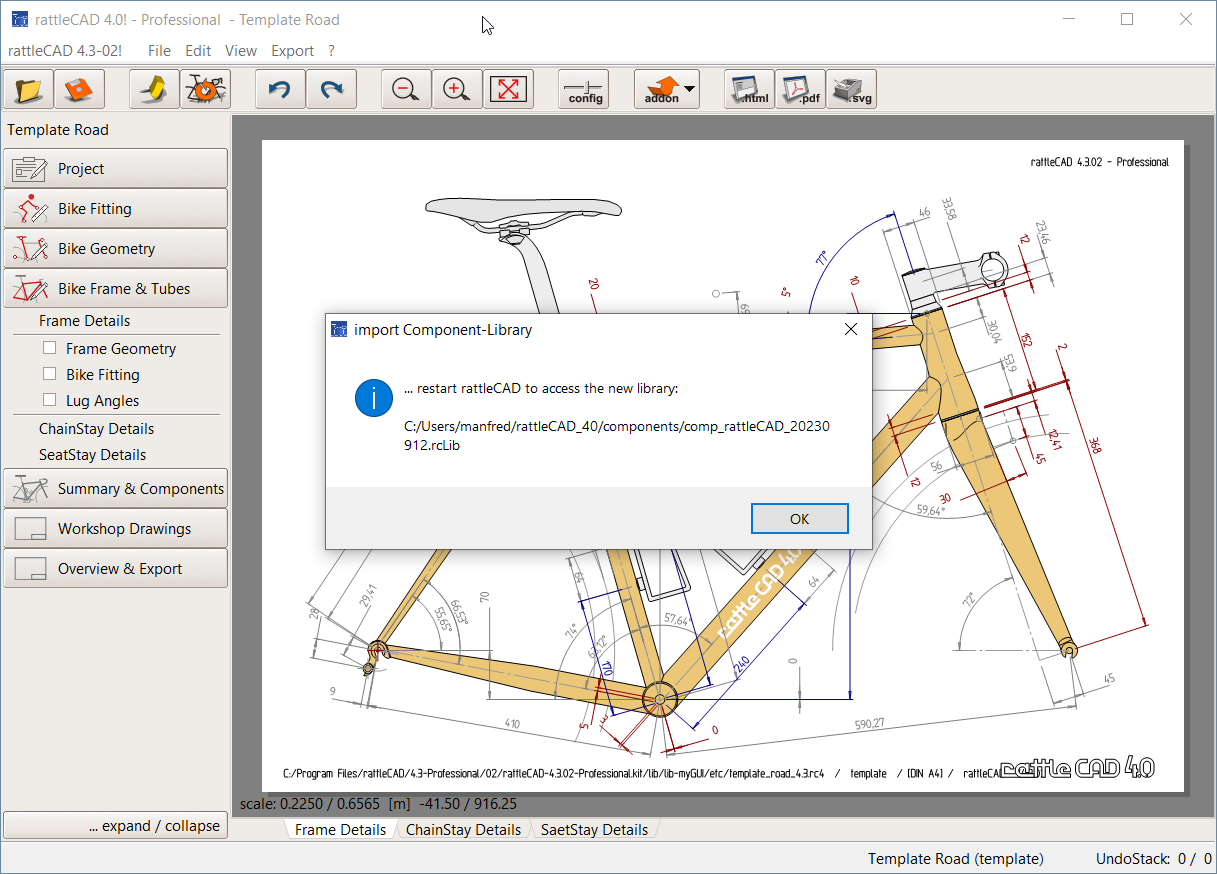 After restart rattleCAD test the availability of the library by changing a component, eg. a Saddle.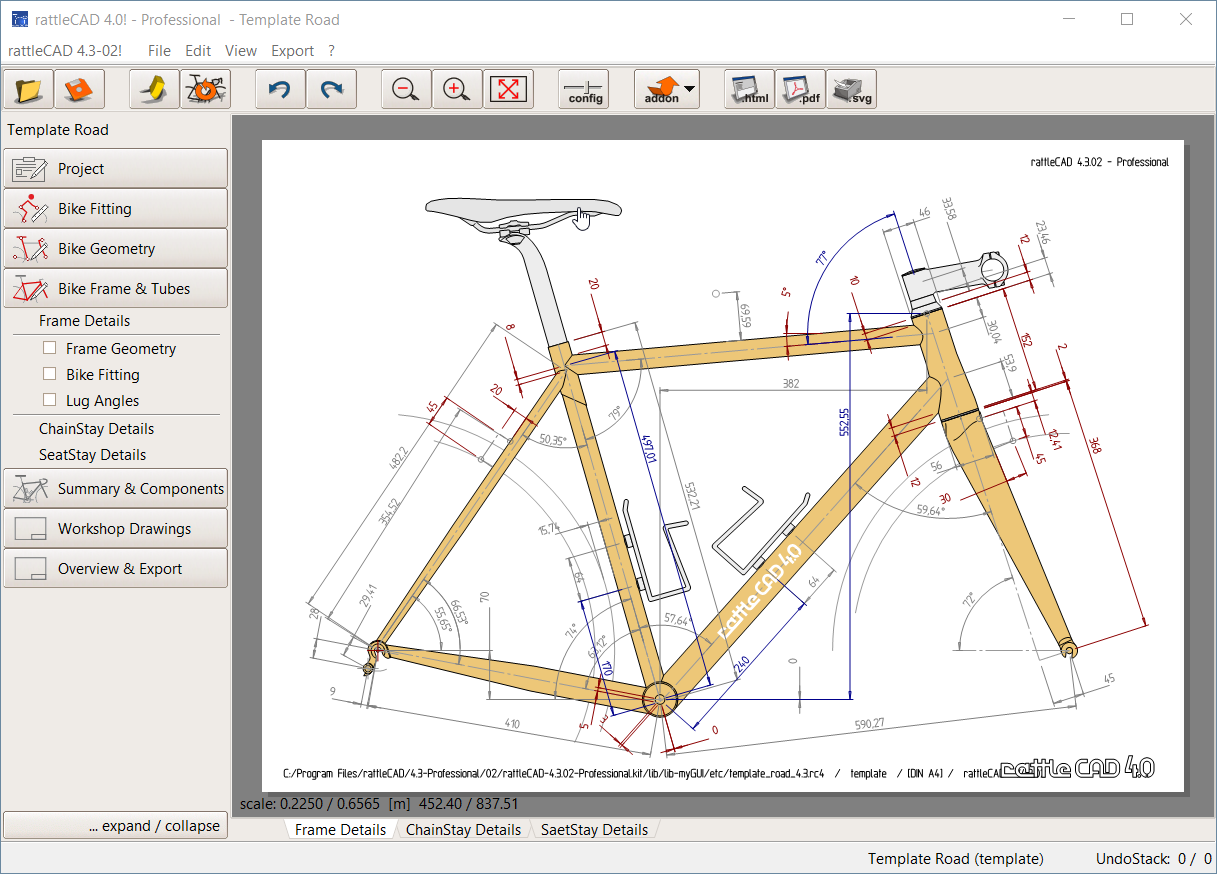 In this case, select a Saddle from the Library: rcLib.