rattleCAD 4.0 - Workshop Drawings - FrameJig Settings
What is it for?
This page shows you the settings for different frame jigs allready available in rattleCAD.
Content of this page
How to get FrameJig settings
From the leftside Accordion-Menu select:
Workshop Drawings
Frame Jig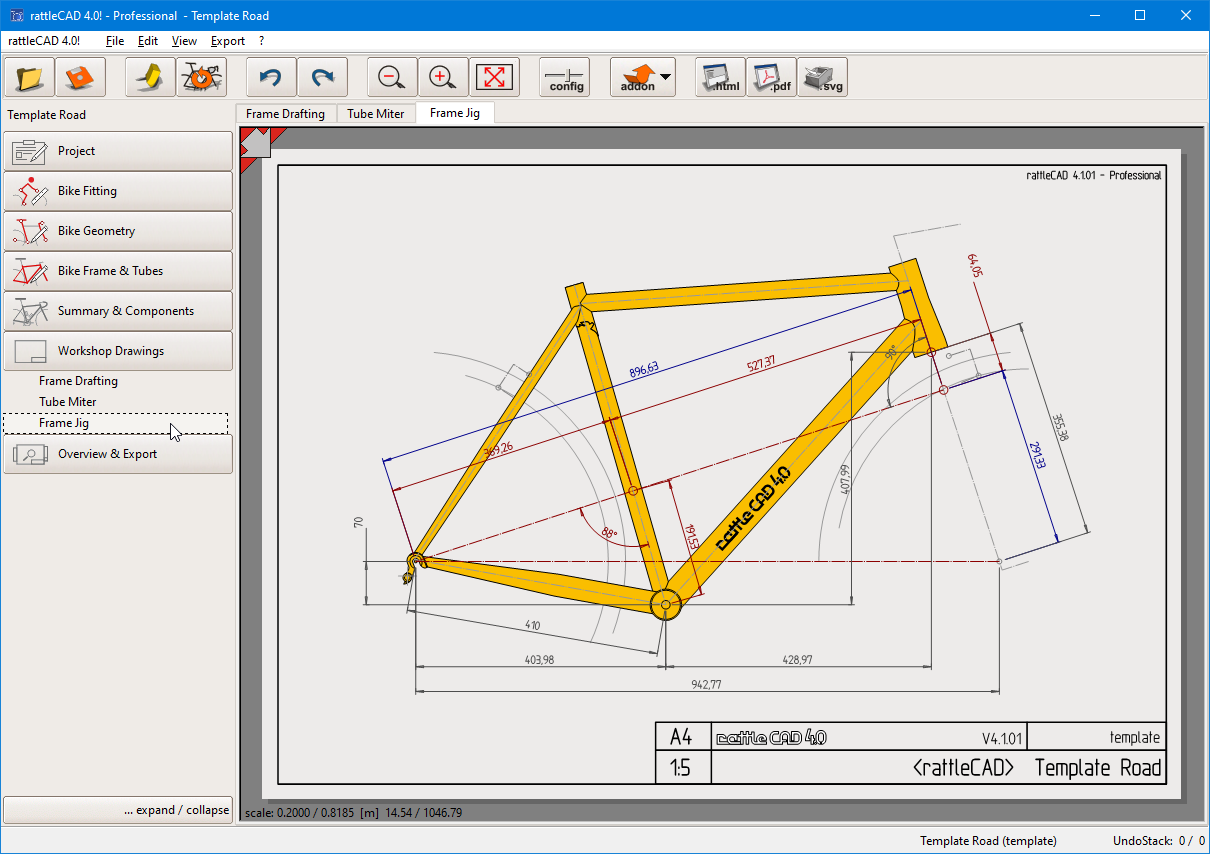 ... to switch between different Frame Jig settingse click the gray/white arrow in the top left corner,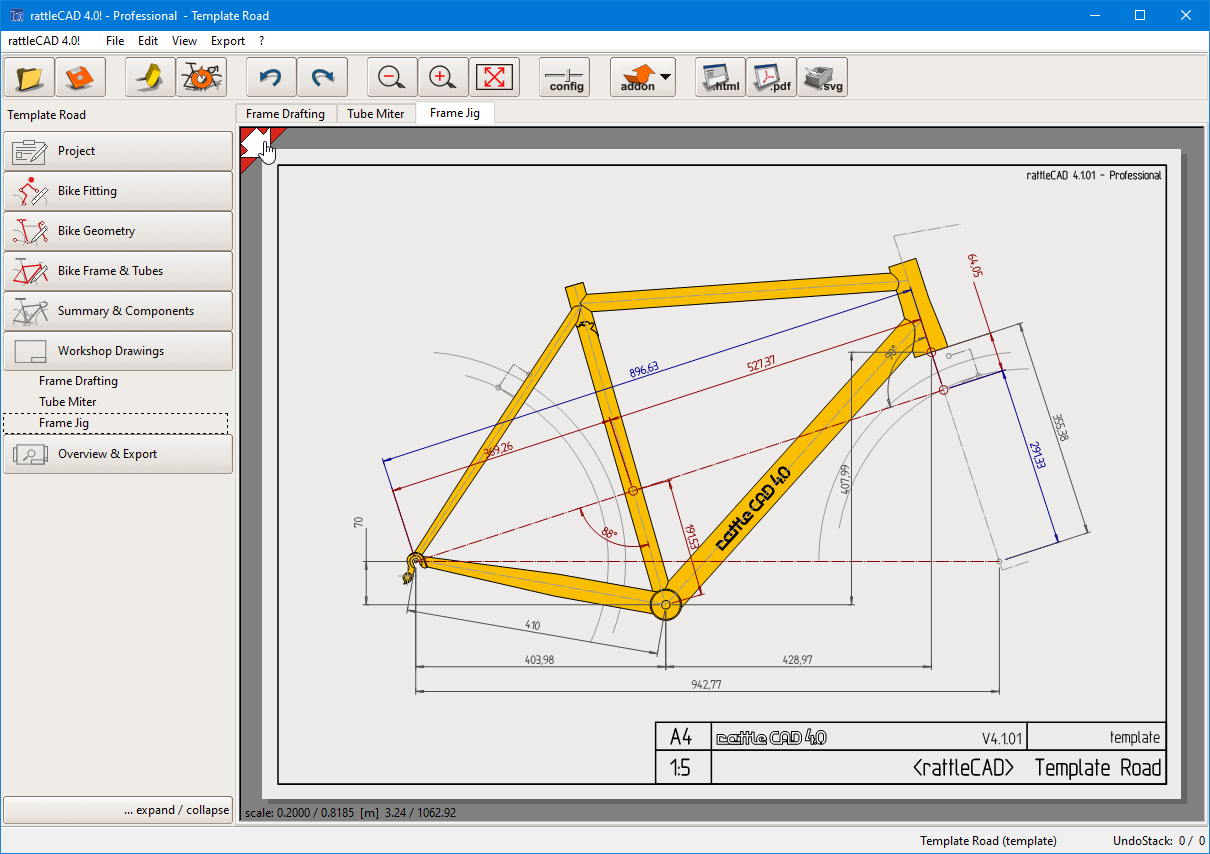 Different Frame Jig settings available in rattleCAD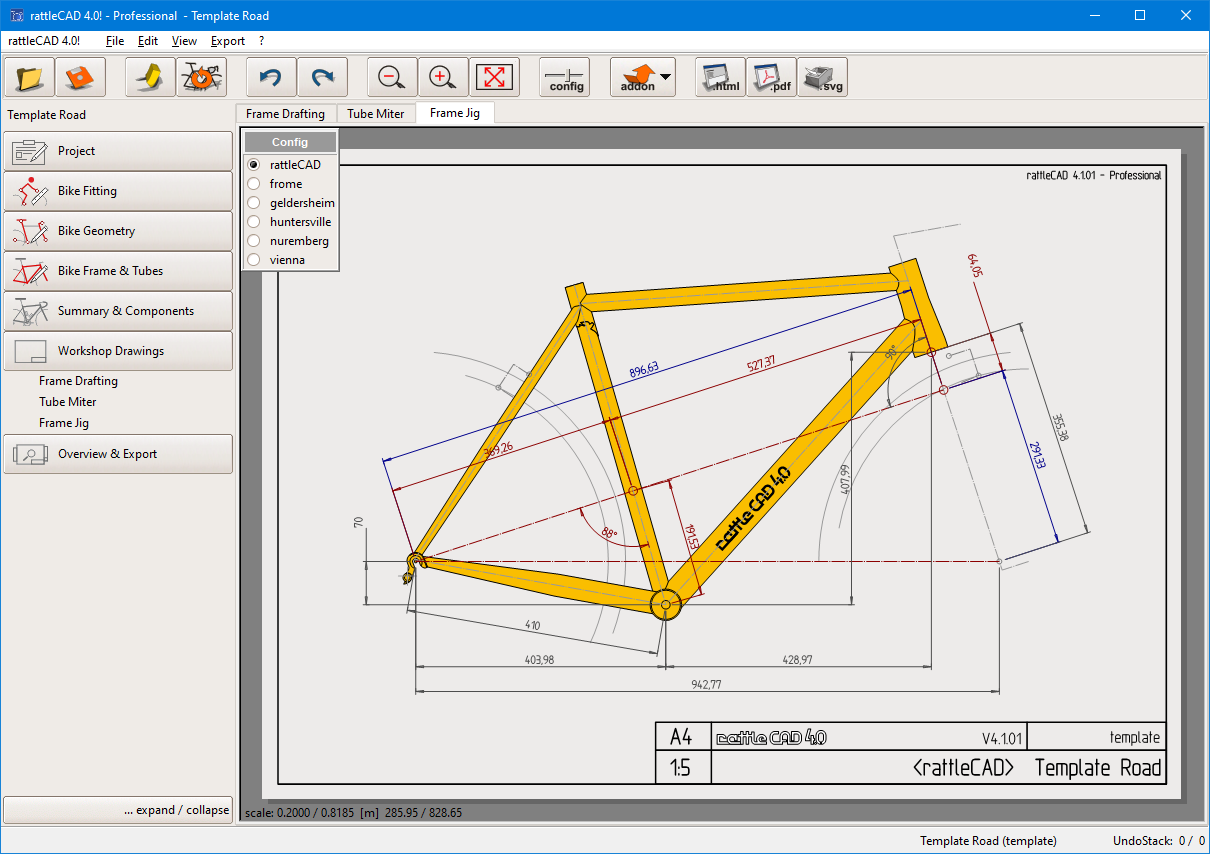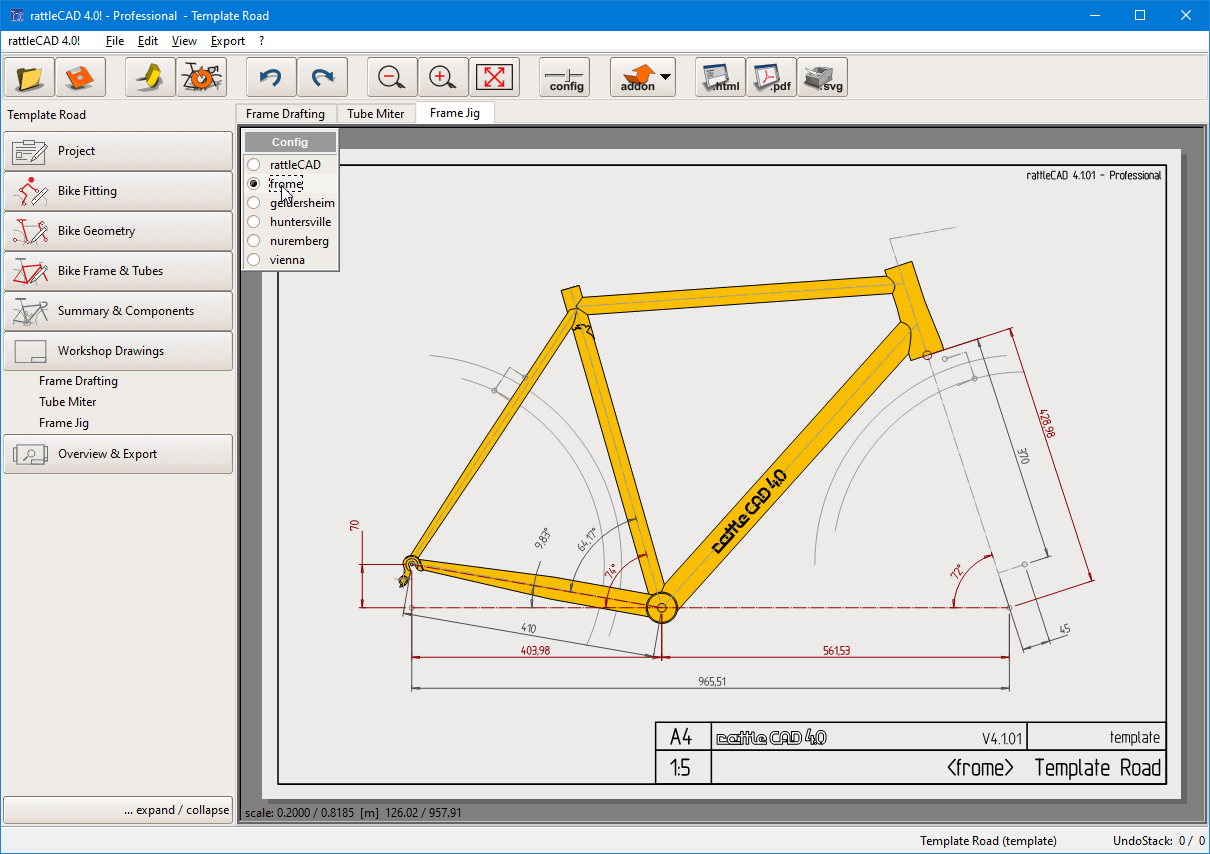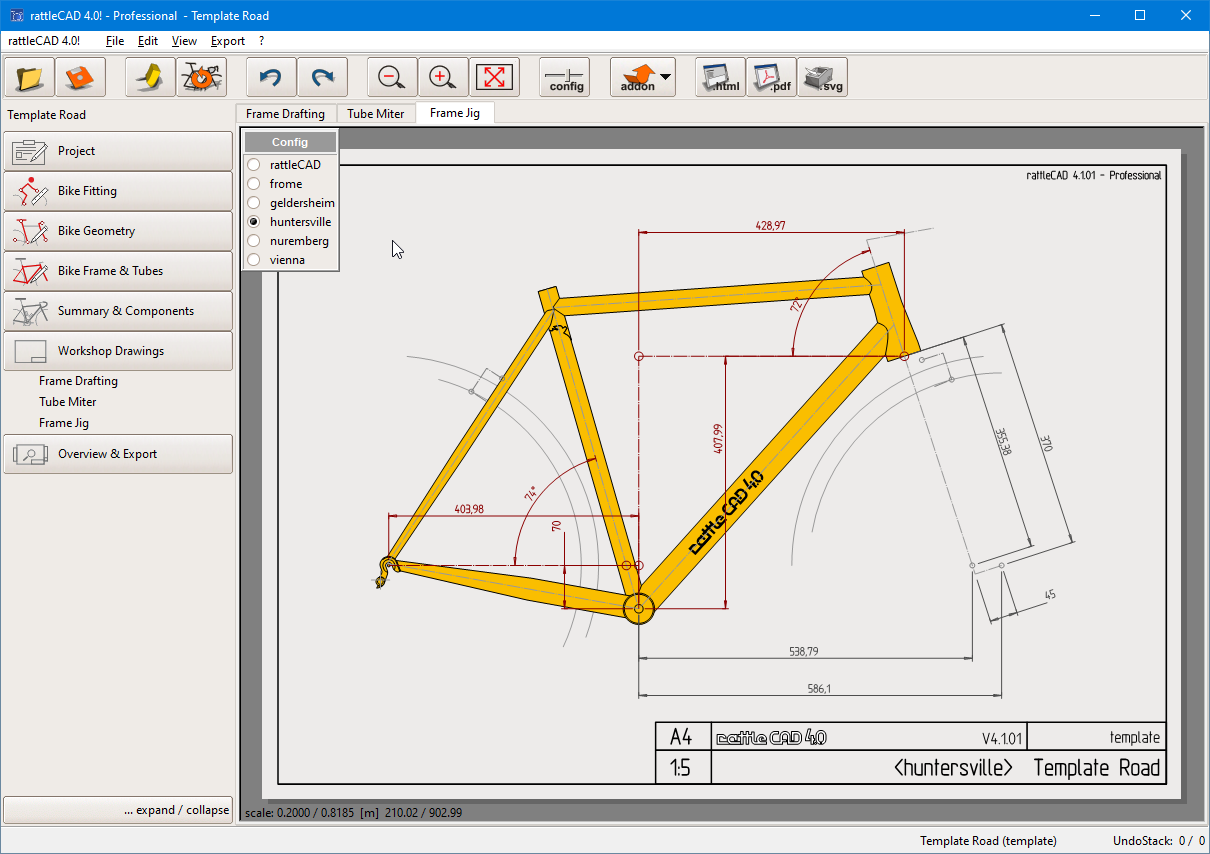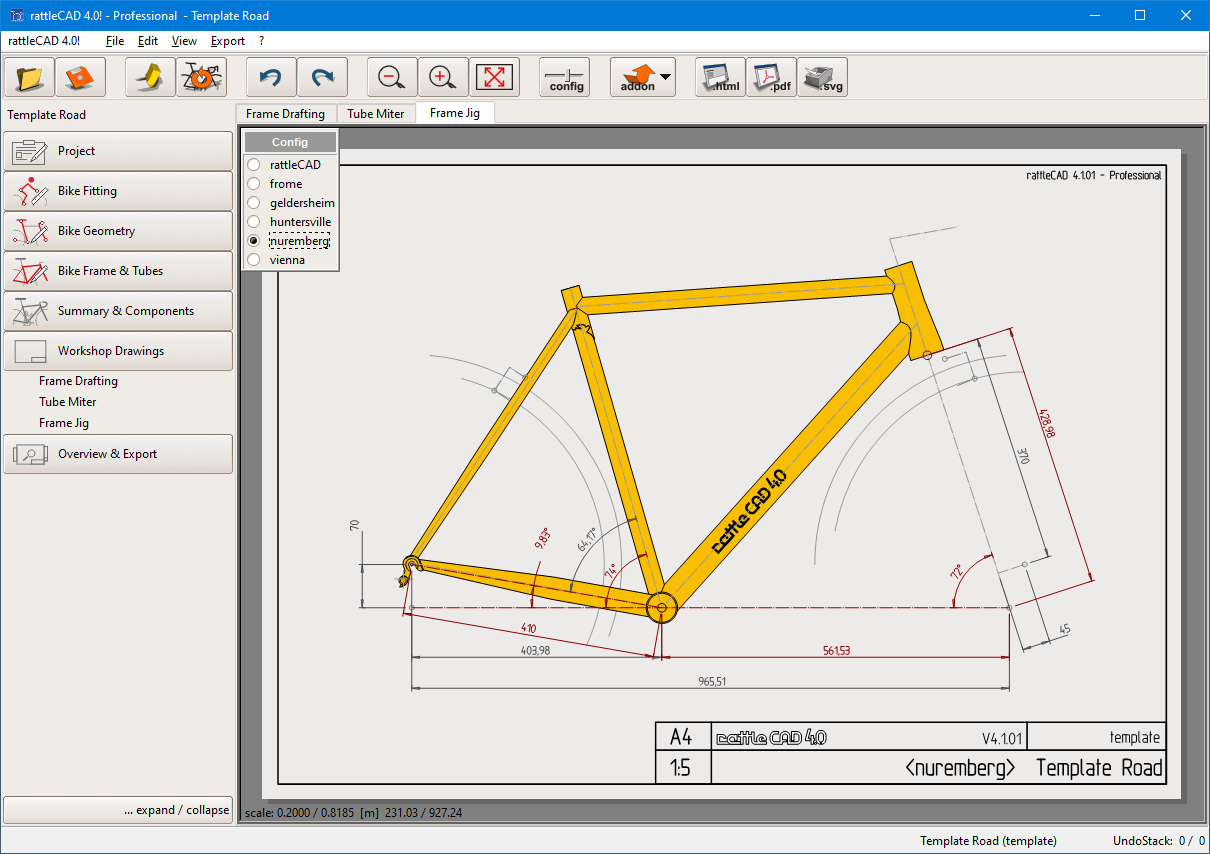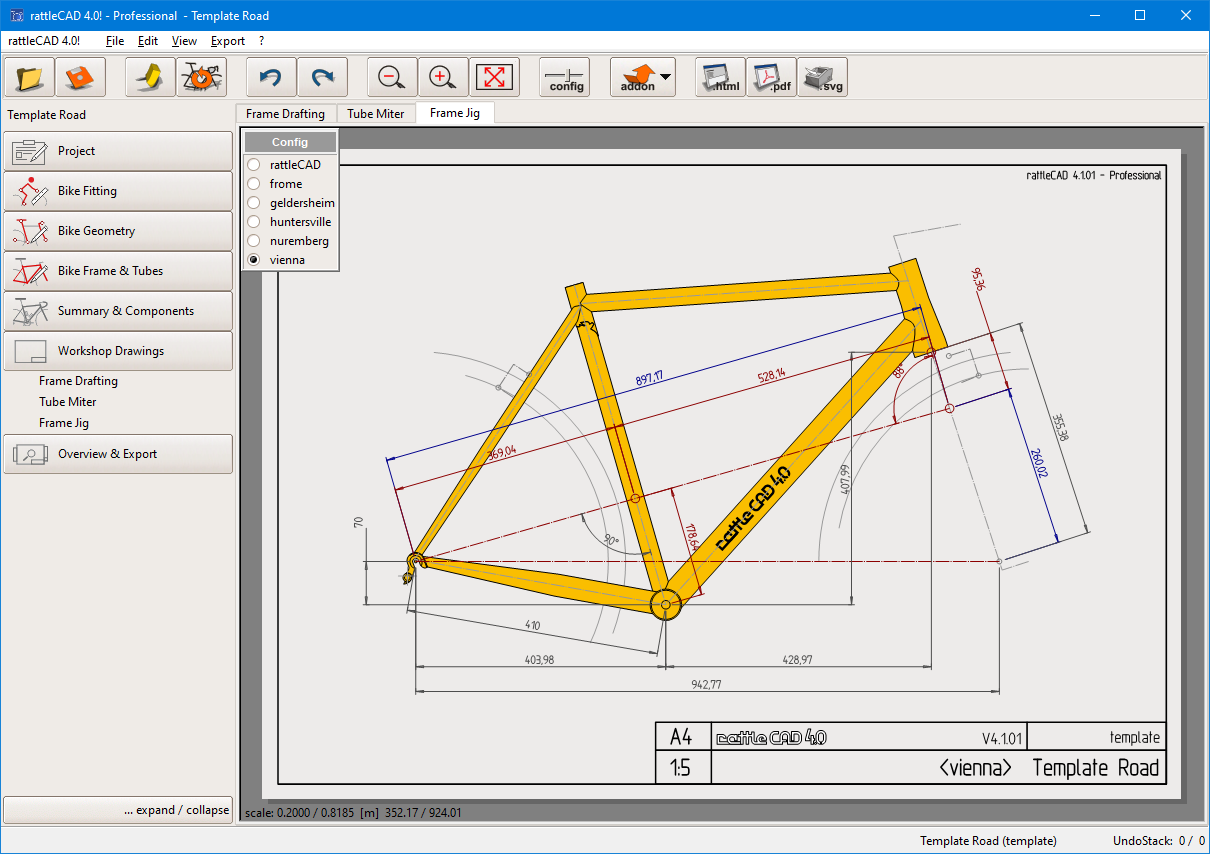 ... need a different configuration
In the case that the allready supported configurations do not fit your requirements, feel free to contact me.