Feature - Fork Replacement
What it is for?
You have an existing bicycle and you have to exchange the fork but you can't get an original one. If you take an other fork you wants to know how this will influence the geometry of your bicycle.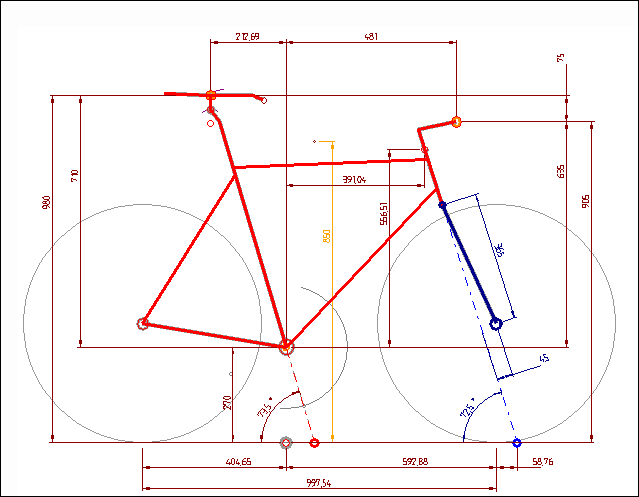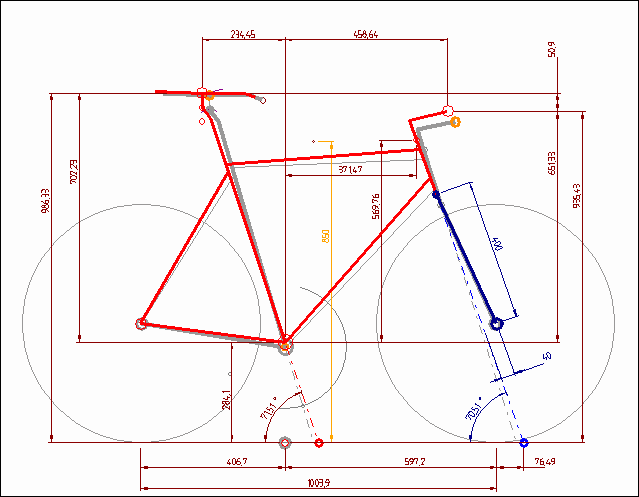 Step by Step Tutorial
From the addon menue select Fork Replacement.

After clicking this button a new window appears.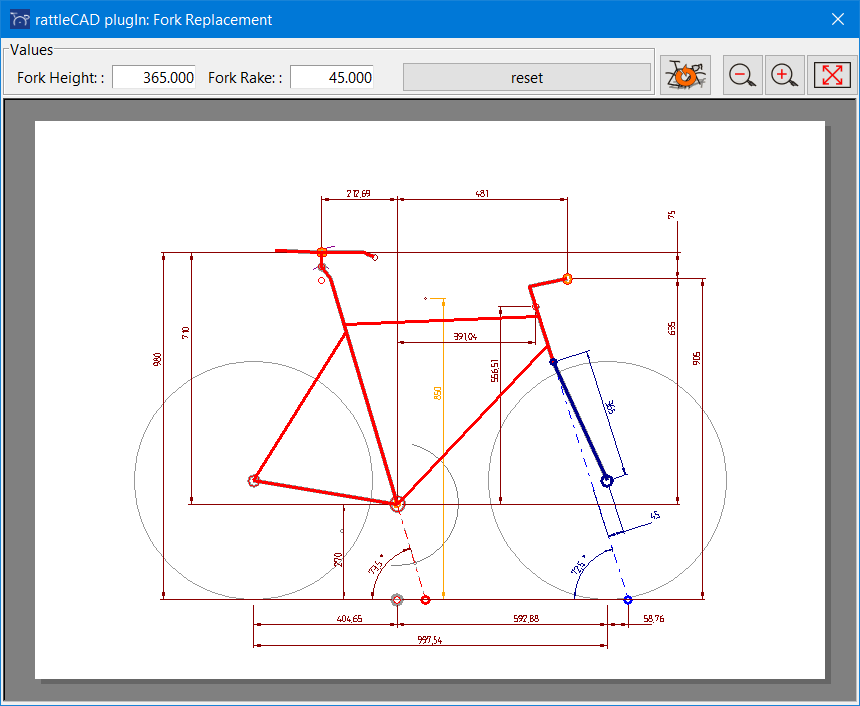 You can change "Fork Height" and "Fork Rake" of a replacement fork. The canvas shows the geometrical difference to your current project loaded in rattleCAD and gives you the changed dimensions based on the new fork.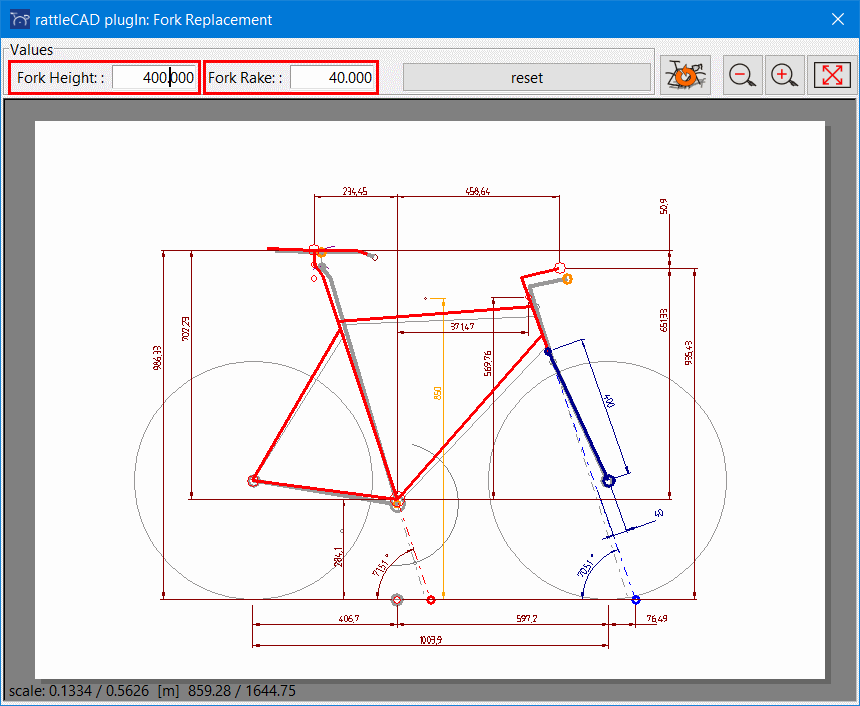 The "reset" button sets the values of "Fork Height" and "Fork Rake" back to your projects values.
What it is not?
This feature does not write any configuration back to your rattleCAD project.